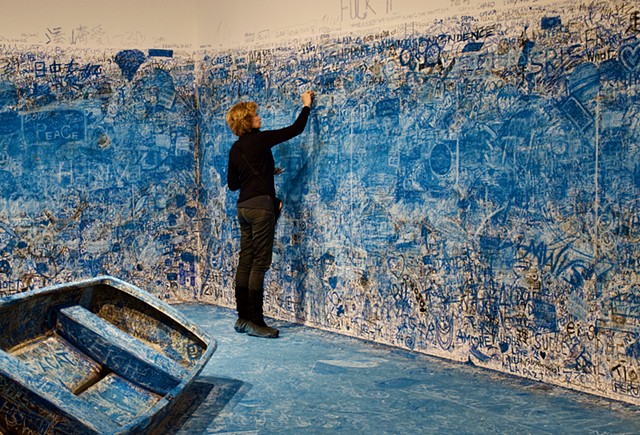 ARTIST STATEMENT
Transient Identities: Blurring past memories through screen print and etching processes.
I am drawn to the materiality of digital images, its pixelation, poor quality, low resolution, copied, blurred and highly compressed images that have almost become a texture but retain an essence of their original form, blurring the lines of real and imagined combining abstract with form.
My work deals with themes of memory, transience, change, ambiguity. Using 4 images from my previous works, I continue to explore my memories of the loss of a family member and interpreting this through etching, screen print, and photography.
Mechanical reproduction is important in informing my work. Exploiting the identifying process marks helps to disrupt the image and alter the narrative, along with collage, layering and selective colour, much like dream states and memories.
My new images are reproduced on paper giving them a new permanence and physical form with newly created detail.
My work aims to blur the lines between real and imagined creating an ambiguity that leaves space for the viewers interpretation of the real or imagined.